when trying to connect to meos or meo go i get this message, its always different??
‍♂️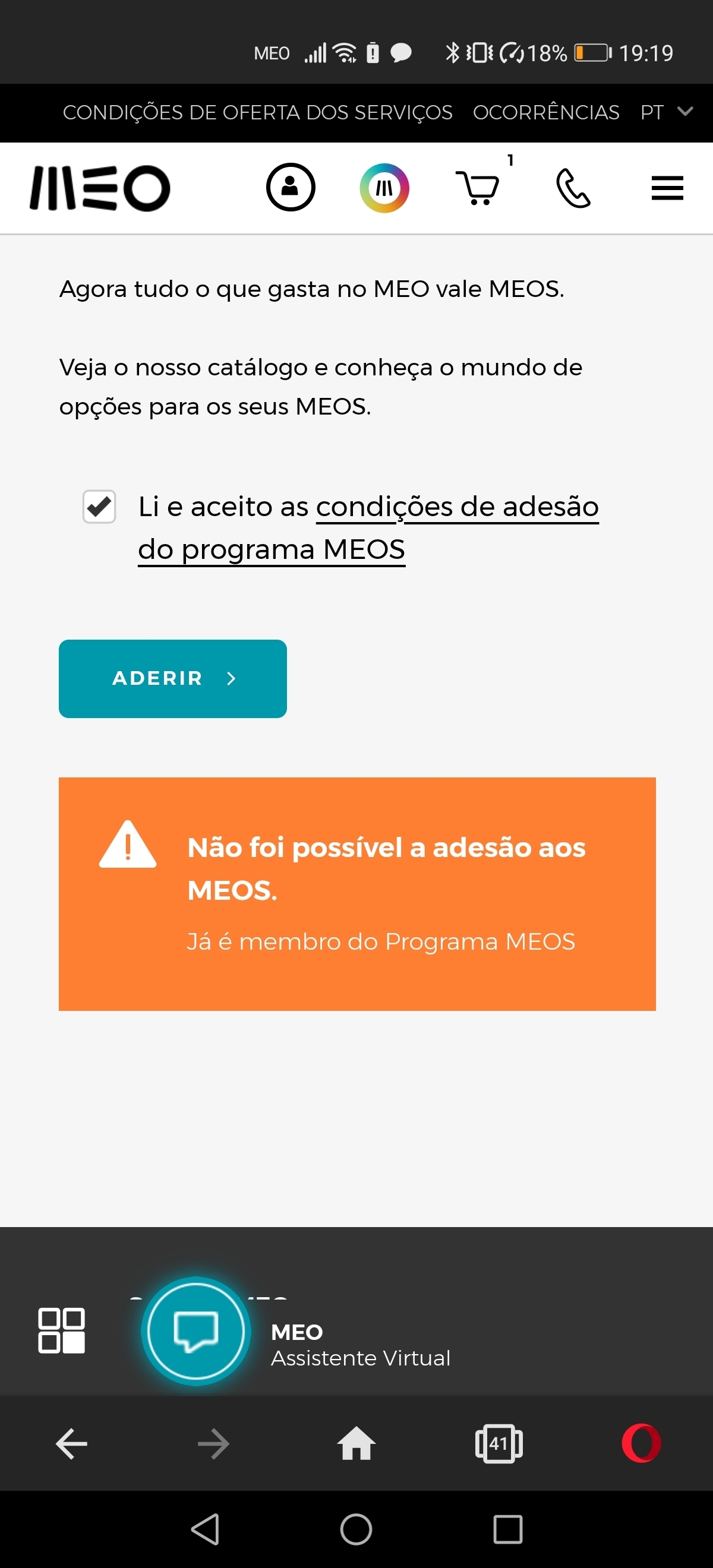 Solução por Vanessa_MEO 18 Setembro 2020, 19:47
Hello @timluy88 
We have deleted the first image because it contained personal data, like NIF, "Nº de conta" and "Número". Leaving these kind of data in an open space like our forum, is not advisable.
The "Número" and the "Nº de conta" do not match. I guess it's because Número is on a different account or is a prepaid  card.
Also I saw that Número was already registered at my MEO and by the 2nd image you've sent, the Numero is also registered at MEOS program.  
Ver original