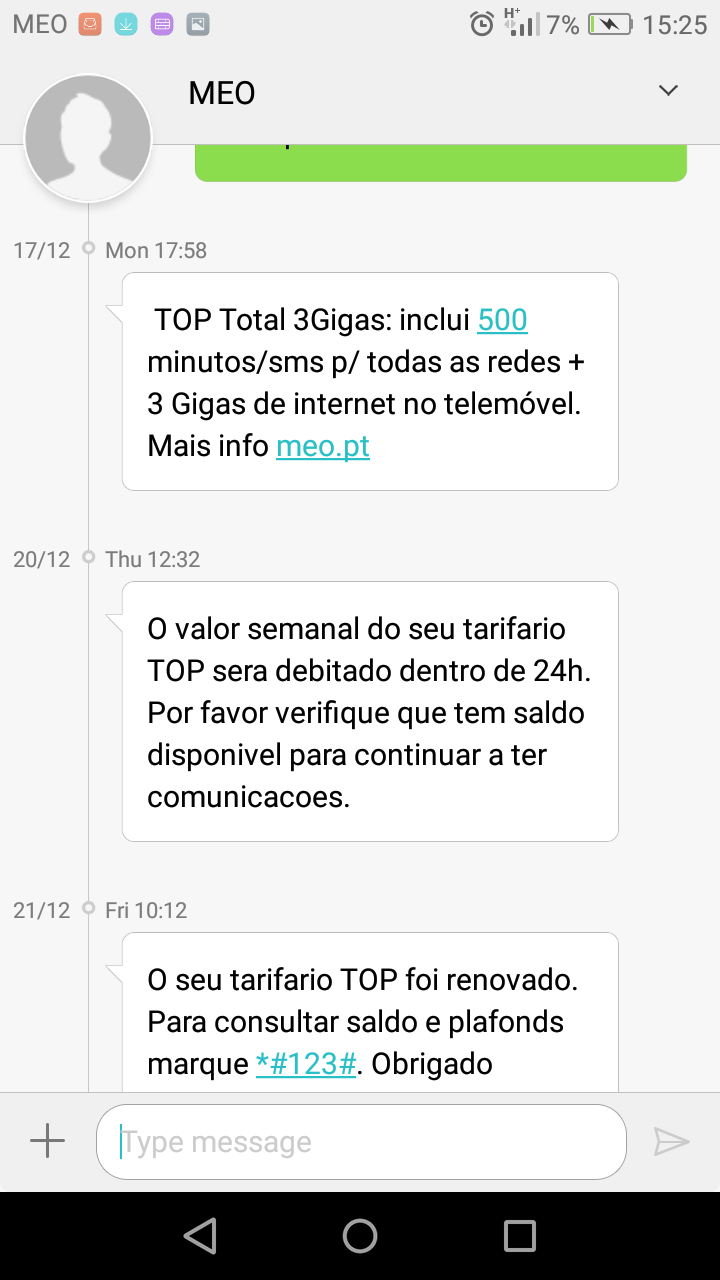 Hello everyone!
Today my account was debited 1,99 Eur for internet, while there were still available megabytes of my MEO TOP TOTAL 3G. After I tried to ask for help online, the operator readdressed me to APOIO 1696,which I did. After automatic reply my account was credited 5 eur, which I did not ask.
There several questions in this connection:
1. How to check when my package was rennovated? According to the sms I received it was on17 of December. Why after all necessary payments new rennovation of TOP TOTAL 3 GB did not take place on the 17 th of January?
2. When I try to enter MY MEO I received an error . I am attaching screenshots. Where should I address the error report?
3. If I have a service claim, where I should submit it to receive an official reply?
Thank for you help in advance.
Please, take into account that my call to internrtt service 12300 resulted in 15 minutes silence.